IDS AWG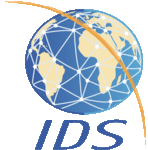 Welcome to the forum of the IDS Analysis Working Group
This site is part of the Aviso+ Meetings web site.
This forum is open for IDS AWG members only.
To access it, you need to register, then your registration will be checked by the IDS Central Bureau.
If you registered for abstract submission to a previous OSTST meeting or IDS Workshop, and if you are a member of the IDS AWG, you can already access IDS AWG forum using the same login (e-mail) / password.
See the Forum user manual